CRUSTY CRAB PIZZA - CRAB.FC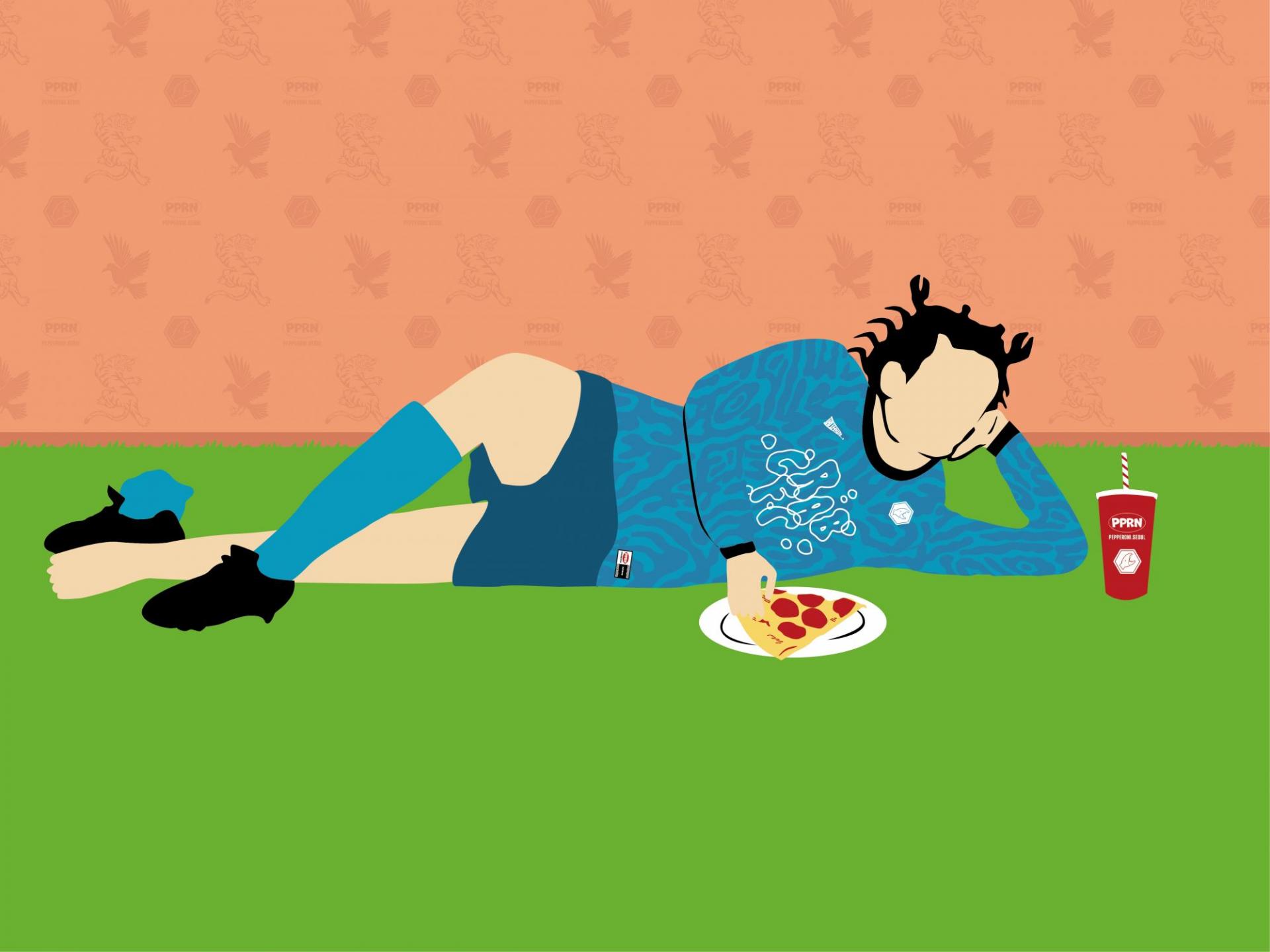 CRUSTY CRAB PIZZA - CRAB.FC
The Korean Pepperoni pizza meets Japanese Crab, as PPRN Seoul
and Crab.FC come together for the first collaborative jersey, 'Crusty Crab Pizza'.
Crab.FC is a football creative based in Japan, and its main concept is
to interact with various creators in Japan as well as in other regions.
The design of the collaboration, which shows the football culture of Korea and Japan,
where the two creative brands meet, is full of their individual identities.
In particular, it features two brands' slogans written in each country's language
and a humorous PPRN mascot face pinched by crab on the back.
In addition, the meeting between crab and pizza is named after
their favorite cartoon, episode : "Krusty Krab Pizza" of SpongeBob.
Crab.FC presents the collaboration jersey as an illustration of Tokyo's illustrator
STAY POSITIVE (@stay_positive_tokyo). While Pepperoni Seoul shows a lookbook taken
at a fisheries market with a real crab in Seoul and also a photo of hommage to
the Crab.FC's illustration.