NSS Sports x Pepperoni Seoul Presents BAAAM Scudetto Kit!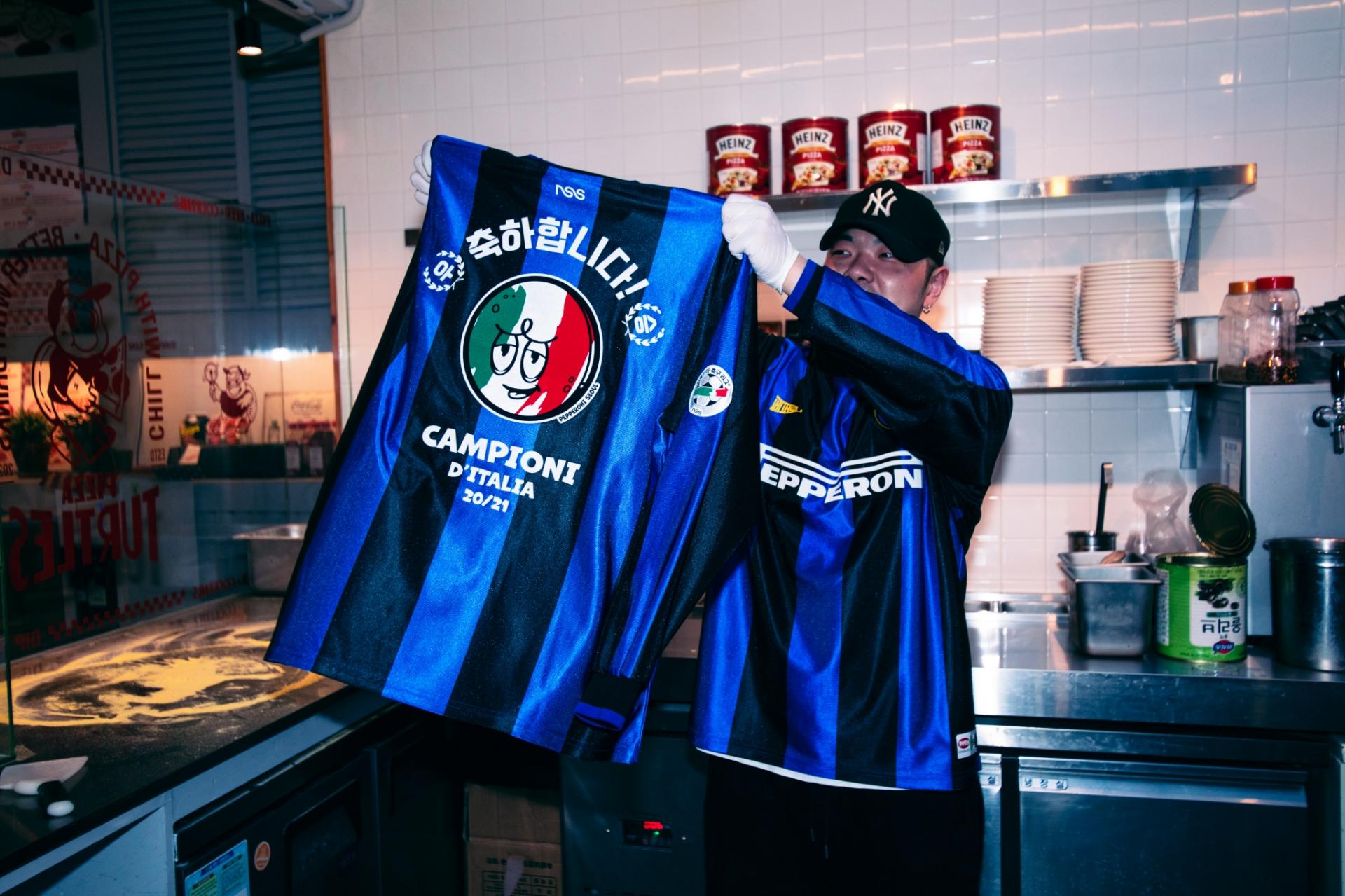 NSS Sports x Pepperoni Seoul Presents BAAAM Scudetto Kit!
Have you ever tried to eat a pizza in the middle of Seoul celebrating Inter and Scudetto?
Well, we did. Italian and korean people share the same love for two things:
football shirts and pizza. nss and Pepperoni Seoul are proud to introduce
the BAAAM Scudetto kit!, a celebration of the Inter scudetto and a love letter
to the Italian football shirt aesthetic.
Baaam is the phonetic translation of the korean words for snake,
which in the 80s was on the Inter crest. The sponsor of the short celebrates
the Pirelli's logo ‑ with its iconic long P ‑ that will be replaced for the first time
in the upcoming serie A season. As you might not know, Pepperoni is the most popular
topping for pizza around the world, while in Italy pepperoni are called salame piccante.
It is a complicated story the how and why pepperoni pizza rose to international appeal,
as if pepperoni is a bridge between traditional Italian culture and the rest of the world.
From the USA to Seoul, even in Korea Pepperoni Pizza has become a symbol,
a kind of creative re‑elaboration of Italian tradition and aesthetic.
This korean‑italian fusion takes full life in the details of the graphics:
from the serie A patch to the celebrating pizza‑inspired graphic on the back of the shirt.