Salami Jersey mixed with Korean freestyle creators , THE 2TOP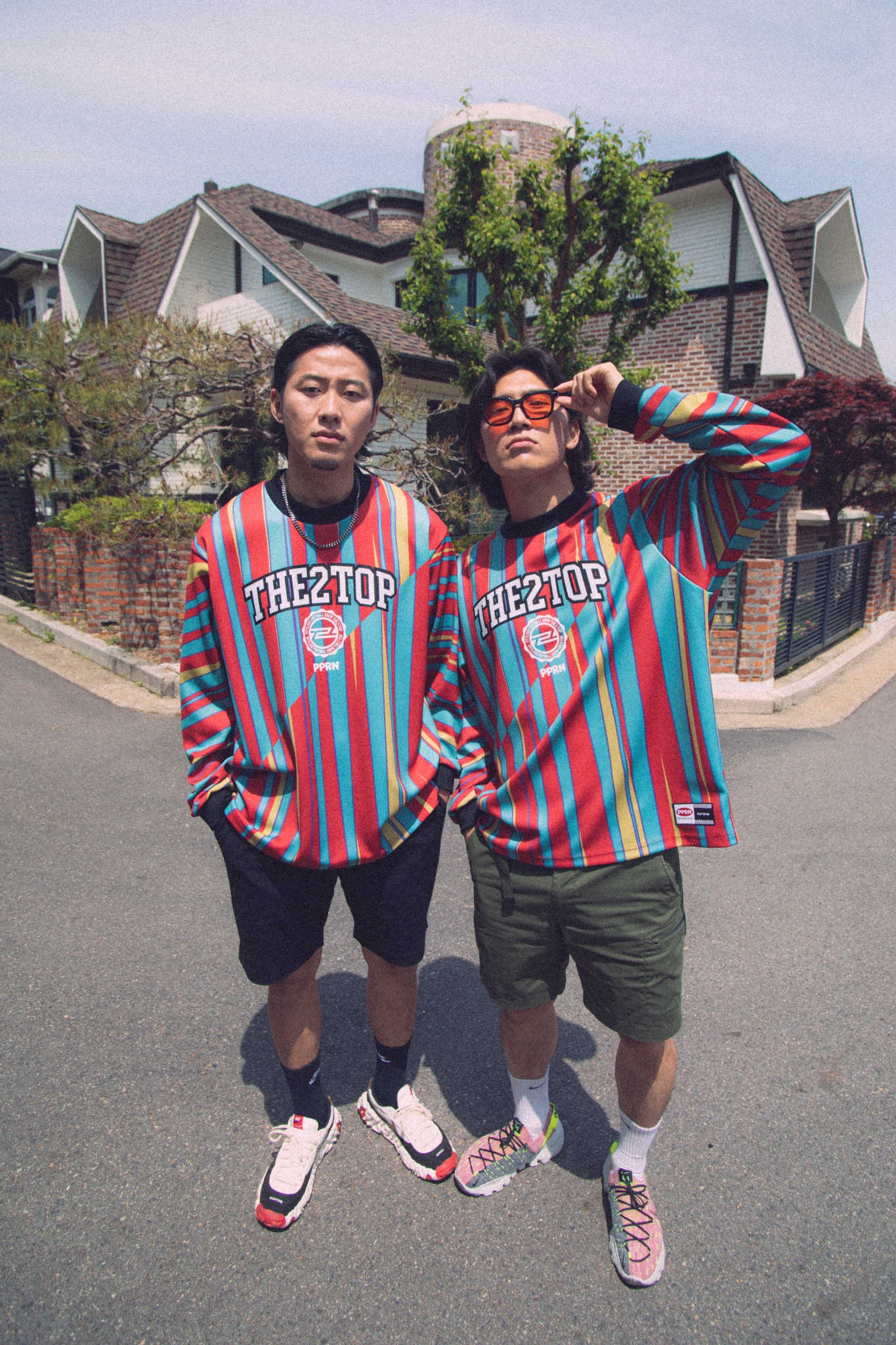 Pepperoni Seoul designed and made collaboration jersey
only for THE 2TOP members, Liv and Manu.
THE 2TOP is the most famous freestyle football creators in South Korea,
they are gaining huge popularity on TikTok and Instagram around the world.
The jersey design is inspired by 90's vintage fashion and jersey pattern.
And the logo design is also inspired by Varsity style, like US College apparel.
In the lookbook, Pepperoni Seoul expressed its longing and satire
for the rich neighborhood in US by hanging around,
riding a skateboard or eating pizza on the streets of the rich neighborhood in Korea.