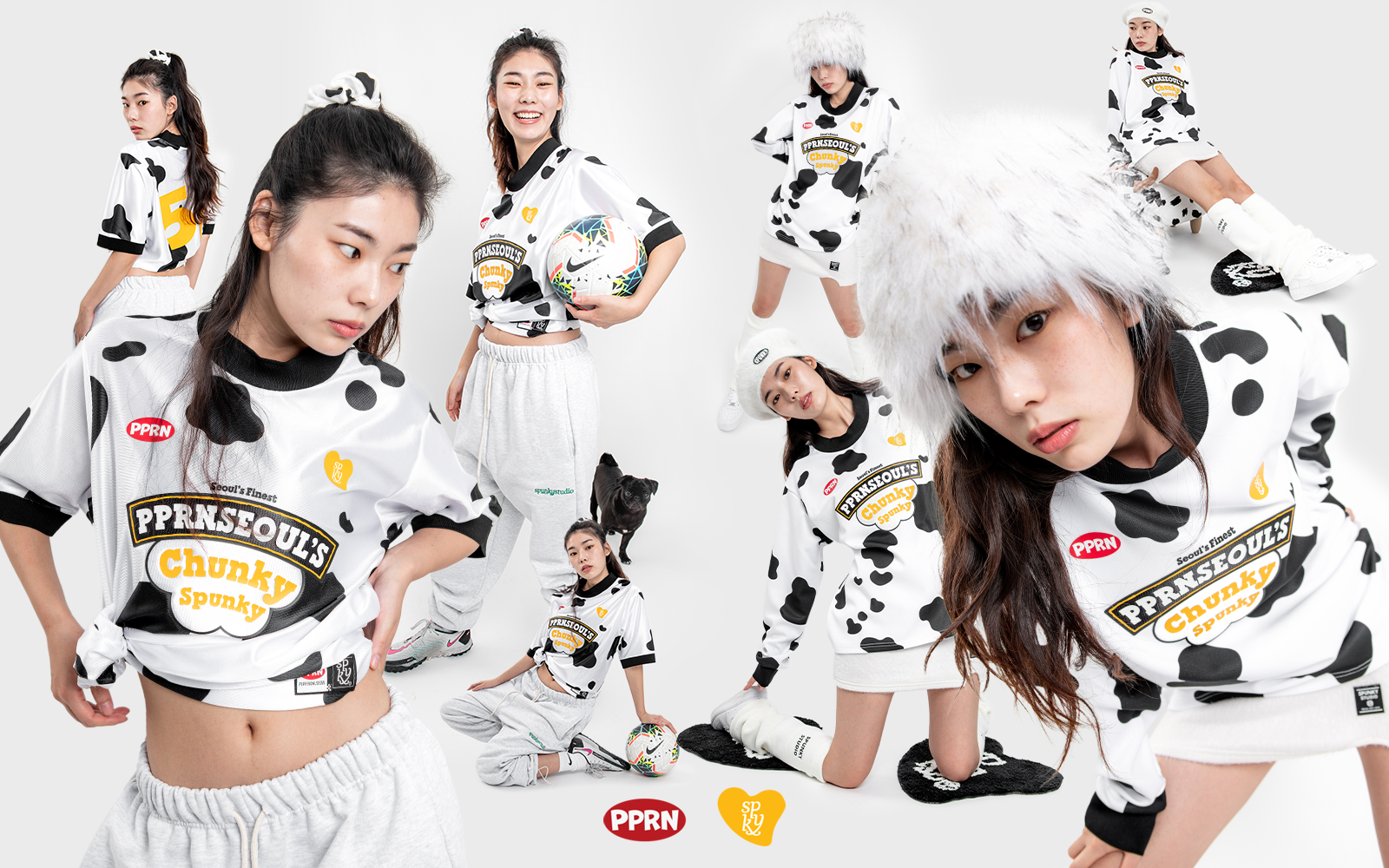 CHUNKY SPUNKY - SPUNKY
Football and subculture-themed brand 'PPRN Seoul' and
Women's clothing brand 'Spunky' based in South Korea drops 'Chunky Spunky',
the second collaborative football jersey with a lifestyle concept.
'Checkerboard', the first collaboration jersey, had become a hot topic
as Miyeon of K-pop artist '(G)I-DLE' wore it this Summer.
This second collaborative one is designed using the 'Milk Cow' pattern,
also the main design theme of Spunky. And PPRN Seoul designed a parody jersey
using the artwork inspired by 'Chunky Dunky,' a collaboration between
Nike and the ice cream brand, Ben&Jerry's.
On the back of the jersey, 51, the main number of the Spunky brand,
is expressed as if ice cream had melted down.