Pepperoni Seoul x All Eyes Down x Aglet Collab Jersey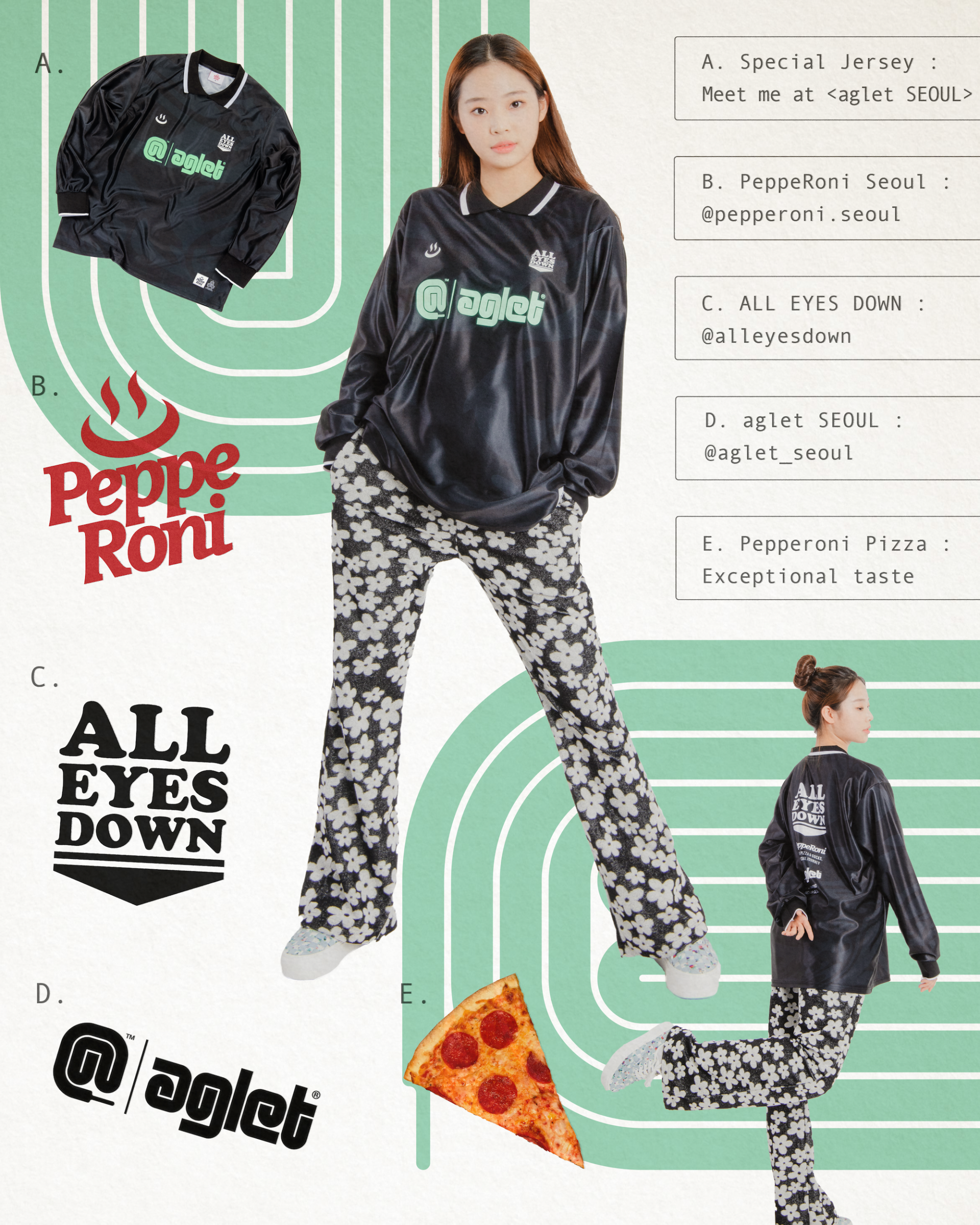 Pepperoni Seoul x All Eyes Down x Aglet Collab Jersey
The pizza has arrived! The Original Lab will open its first sneaker store in Itaewon, Seoul. To celebrate this milestone, Pepperoni Seoul x All Eyes Down x Aglet kit will be released.
Recently, the South Korean fashion brand that combines the love of soccer and pizza, had a change in its image, a more minimalist and elegant logo that does not lose the fun essence of its beginnings, when they delivered great jerseys designs as collaborations with Unwanted FC.
Pepperoni Seoul x All Eyes Down x Aglet kit is the first in this new era, presenting a long-sleeved jersey with a loose fit, characteristic in its designs, on a black base with a polo-style collar with an elastic finish, even at the cuffs. that also present detail in white color. On the front, the logos of Pepperoni Seoul and All Eyes Down are presented in white, the latter, a clothing brand that considers itself "from nowhere". For its part, the Aglet Seoul logo is shown in large size on the front, in its mint color, as if it were the main sponsor of the jersey. On the back, the logos of the three brands appear in larger size and uniformly in white, accompanied by the address of what will be the new Aglet store.
If you loved this kit… bad news, it will only be available in limited pieces on April 9th at the Aglet Seoul store opening. However, there is currently a giveaway on the PPRN Instagram account for you to win one of these jerseys.
Article : 'WEAREKRIMY'